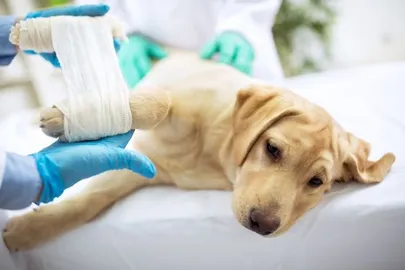 Soft tissue surgery is a procedure on the internal organs, muscle, or skin of your dog or cat. These types of surgery may remove obstructions from the intestines of your pet caused by a foreign object. Soft tissue surgery may include inserting a shunt, reconstructing an airway, or surgery related to cancer. These types of surgeries can be minimally invasive. This procedure can be used on the respiratory tract or urinary tract. If you think your dog or cat requires soft tissue surgery or tumor removal in or around the Lewisburg area, then contact our team at Fairlea Animal Hospital for quality surgical care.
What Are Common Types of Soft Tissue Surgery?
Soft tissue surgery is most commonly used for biopsies for possible cancer. If your pet has a large cancerous mass, our team will use this procedure to properly remove it from his or her body. This type of surgery may also be used for conditions impacting the gastrointestinal, respiratory, cardiothoracic, and urogenital systems. It can help treat conditions that affect the throat, ears, or nose.
What Can I Expect from Soft Tissue Surgery?
In most cases, your pet will spend the night before surgery in our animal hospital. This allows your pet to get used to the surroundings. We can also monitor the level of pain your pet may be experiencing and deliver the proper amount of anesthesia when needed. The length of time your pet stays in the hospital after surgery is based on a few factors. It depends on the type of surgery, your pet's level of pain, and how well we believe your pet is doing post-surgery. After surgery, we will monitor your pet's vitals and get him or her home to you as soon as possible.
Contact Us for Pet Surgery from Our Veterinarians in Lewisburg, WV
At Fairlea Animal Hospital, we are a highly experienced and caring team. Our veterinarians are well equipped to handle whatever issues that may occur for your pet. We understand just how much your pet means to you. That's why we will take care of him or her like they were our own family. We are committed to making every visit with us be stress and pain-free for you and your pet. If you are looking for a 'vet near me,' contact us today to see how we can help your pet and if soft tissue surgery is right for him or her.